When lightning strikes and the thunder claps, the storm is revealed.
In the sport of rodeo, the fury strikes in lightning-fast athleticism and memorable action. It's also when Scott Grover shines.
In 2017, he was awarded as the Women's Professional Rodeo Association's Announcer of the Year. He's been recognized as the announcer for the Clem McSpadden National Finals Steer Roping, the Real Time Pain Relief Finals,  the Prairie Circuit Finals Rodeo six times, the National Circuit Finals Rodeo and has served as one of the key announcers at the PBR World Finals.
"I think there's a thrill," said Grover, who said his sponsorship with 100x Helmets, Wrangler and Resistol has helped him in chasing his dreams.
"I'm more comfortable behind the microphone in full a coliseum than I am in a one-on-one situation. You get the excitement of the crowd. I like taking people to almost screaming their heads off, to almost tears, to right back to screaming again. I think it's the thrill of control, in a way."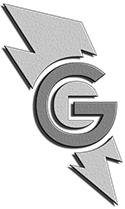 A former agriculture education instructor, Grover stepped out of the classroom and into a full-time career as an announcer. Now he strives to be the best in the business. A good announcer is a critical part of a successful event, and a good announcer is there for the producer, the committee and the fans, not for themselves.
Grover has worked rodeos throughout the country for a variety of producers and committees. He started his announcing career at 19, working amateur and junior rodeos. Since then, he has worked his way up the ranks to the professional associations.